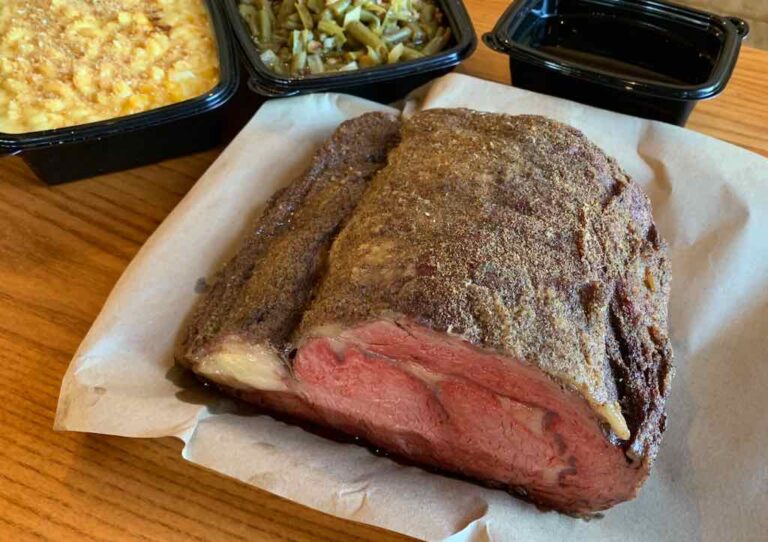 BBQ for the Holidays
Celebrate the season with a Holiday Smoked Prime Rib Roast. Thick. Juicy. Well-marbled, rubbed with our savory spice blend and slow-smoked. We'll do the cooking so you can spend more time celebrating with family and friends!
Add some homemade, handcrafted Sides to complete your holiday feast. We got you covered there too. Just take your pick from crowd-pleasing Baked Cheesy Potatoes, Cream Corn, ever popular Green Beans & Bacon and more.
Start planning your BBQ for the Holidays today. Call or bring your order form to your local MISSION BBQ.
Smoked Holiday Prime Rib Roast feeds 12-14 people for only $159
Sides by the quart, feeds 6 people, starting at just $9.34
Supplies are limited. Order your Holiday Smoked Prime Rib by December 21, 2022.
For the freshest roast, right out of the smoker, please arrange for a pickup time with your local restaurant. Please pick up all orders by 3 pm on December 24.
Our Christmas Holiday Hours are:
Closing at 4 pm on Christmas Eve.
Closed on Christmas Day.