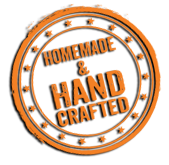 We Cater to Something Greater
All Events
Corporate Events
Parties
Family Events
Weddings
All Events
Corporate Events
Parties
Family Events
Weddings
Your Next Great Catering Event Starts Here.
From weddings to tailgates, business events to picnics, MISSION BBQ makes it easy to make everyone happy. You can rest assured we'll take care of every detail from setup to staffing. And we're just a quick call away to customize everything your way.
Let us help you get a quick look at cost here, then we'll be glad to work together one-on-one to make the best of your budget.
Our Menu
Made Fresh Everyday
Catering for All Occasions
Delivery And Set-up
Catering Staffing
Request an Estimate
Our Menu
Smoked Here: All Day – Every Day
Texas Inspired, Oak Smoked

Marinated in Memphis Belle

Jalapeno & Chz or Classic #41
North Atlantic, Moist & Mild
Fall off the Bone, Tender

Ask about our Black Plate Special
Kettle Chips (Half Pan)

$6.84

Super Seasonal Side

$13.14

Potato Salad
Fresh Sandwich Buns

$6.99 DZ

Small Brownie & Cookie Tray

$32.50

Feeds up to 25 people

Large Brownie & Cookie Tray

$62.50

Feeds up to 50 people
Summertime Lemonade

$7.50 GAL

Kettle Brewed Iced Tea

$7.50 GAL

Handmade, Sweet and Unsweetened
Let us know ahead of time what you're craving and we'll deliver it right to you!

For parties of 10 or more, only $14.94 per person + tax.
1) Choose 2 or 3 meats:

■ Sliced Brisket
■ Chopped Brisket
■ Pulled Pork
■ Pulled Chicken
■ Sausage (Jalapeno/Chz)
■ Sausage (Classic #41)

2) Choose up to 3 sides:

■ Maggie's Mac-N-Cheese
■ Baked Beans with Brisket
■ Green Beans & Bacon
■ Cold Slaw
■ Seasonal Side


3) Choose from the Bakery:

■ Slider Rolls
■ Buns
■ Cornbread
■ Sliders/Cornbread Combo


4) Choose your sauces:

■ Memphis Belle
■ Smoky Mountain
■ Tupelo Honey Heat
■ KC Classic
■ Texas Twang
■ Bay-B-Que
■ Alabama White
■ Carolina Vinegar
■ Georgia Mustard
■ Craftsman Special

Let us know if you need us to throw in any plates, cutlery, serving utensils…or even a tablecloth.
10 people

4 lbs of Smoked Meat, 3 qts of sides, bakery & homemade BBQ sauce

20 People

8 lbs of Smoked Meat, 6 qts of sides, bakery & homemade BBQ sauce

30 People

12 lbs of Smoked Meat, 9 qts of sides, bakery & homemade BBQ sauce

40 People

16 lbs of Smoked Meat, 12 qts of sides, bakery & homemade BBQ sauce

50-50,000 People…YOU BET!
Build your own boxed lunches for you and the whole crew. Choose a protein or sandwich, customize it with your favorite sides… you can even add a sweet and a drink.
OPTION 1:

Includes 1 Sandwich

OPTION 2:

Includes 1 Sandwich, 1 Homemade Side Dish

OPTION 3:

Includes 1 Sandwich, 2 Homemade Side Dishes
Please choose no more than 2 meats and 2 sides.

Example: 5 Chopped Brisket + 5 Chicken, all with Baked Beans and Cold Slaw —OR— 5 Chopped Brisket with Baked Beans 5 Chicken with Cold Slaw
1) Meat Choices:

■ Pulled Pork
■ Pulled Chicken
■ Chopped Brisket


2) Side Choices:

■ Maggie's Mac-N-Cheese
■ Baked Beans with Brisket
■ Green Beans & Bacon
■ Cold Slaw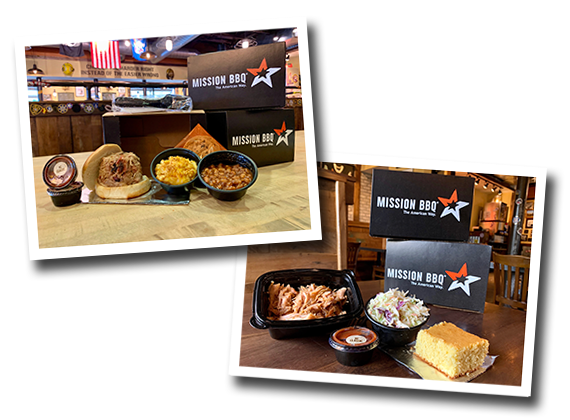 Made Fresh Everyday
Catering for All Occasions
Delivery And Set-up
Catering Staffing
Request an Estimate