Dad
'

s Day Great Smoker Giveaway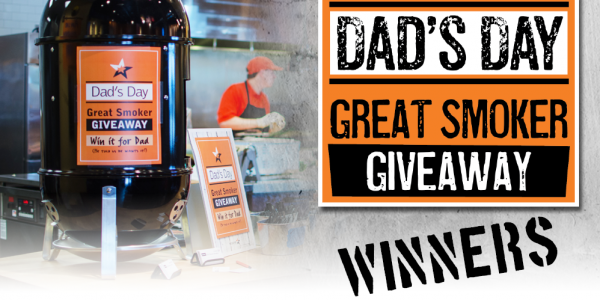 Thank you to everyone who entered the Dad's Day Great Smoker Giveaway this year and congratulations to all of the Dads who won and those who won it for dad!
The Giveaway will be open between May 21 and June 17, 2023. The entry form will close at 9 pm EDT / 8 pm CDT on June 17.
One winner per restaurant.
Winner must pick up the prize in person by July 5, 2023.
The list of winners will be posted on our website and social media platforms, as well as emailed to all who entered on Father's Day, June 18, 2023.