Restaurant Hours:
Mon-Sat: 11am to 9pm
Sun: 11:30am to 8pm
1391 Interquest Pkwy, Suite 110
Colorado Springs, CO 80921
Get Directions 
Restaurant: 719-368-3411
Catering: 719-368-3411
Holiday Hours:
MISSION BBQ is closed on eight major holidays and closes early six days a year to allow Our Teammates more time with family and friends. For more details about our Holiday Hours,
click here.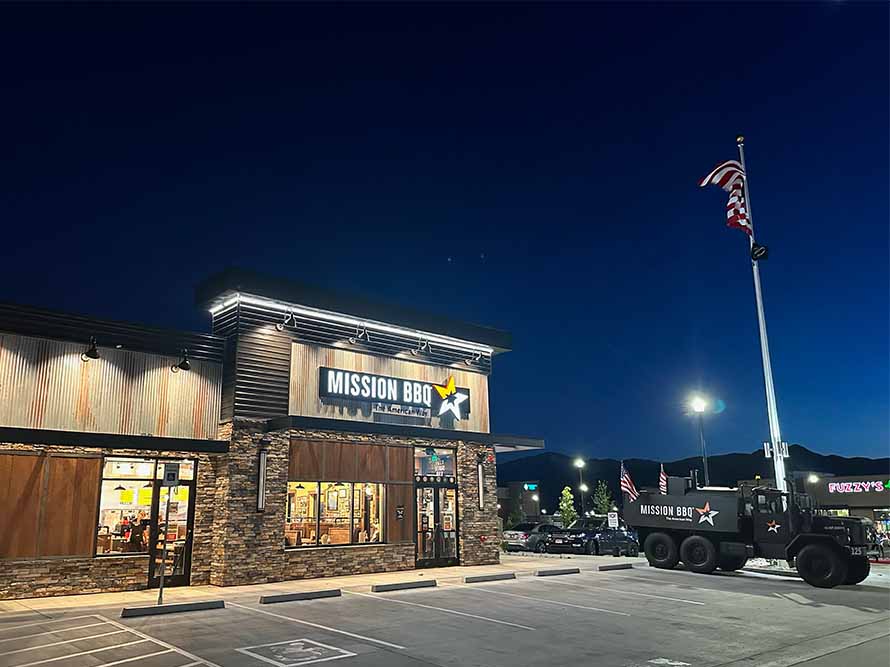 MISSION BBQ is Team of Great People, preparing Great Food and providing Great Service. We are looking for more Great People to join our team. We want You! If you have a strong character and sincerely care, visit the
Join Our Team page and apply today!